Starry Starry Sky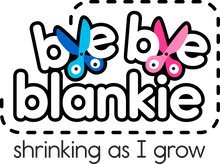 Regular price
€29,99 EUR
Sale price
€14,99 EUR
Unit price
per
Our 'Starry Starry Sky' blankie is uniquely designed to be calm and cool.
Stars and moons are a wonder to every child – the nights sky where wishes are wished and dreams are made – give the gift of wonder to your new little bundle with a 'Starry Starry Sky' ByeByeBlankie!
After each layer is trimmed a full moon will still be visible on this blankie – so if your little one gets suspicious you can point out that it's still there!
Share